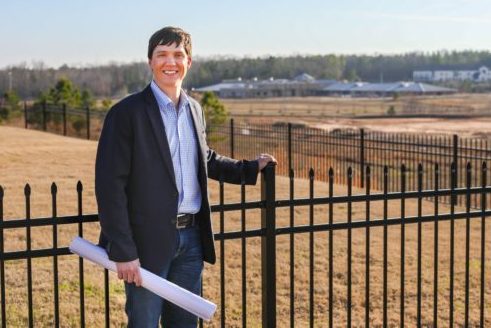 The Blackburn Group has returned significantly on its endeavor to create long-term capital appreciation for its partners by maximizing each company's potential and building strong and lasting relationships along the way.
Founder, David B. Blackburn, graduated Summa Cum Laude with a Bachelor of Accountancy from the University of Mississippi in 2000 and a Master's in Accountancy a year later in 2001.
After graduation, David joined Deloitte & Touche in Nashville, TN before getting into the commercial real estate development business through the formation of his company, The Blackburn Group. The Blackburn Group has been named one of Inc. 500's Fastest Growing Private Businesses in America for five years in a row and the #1 Fastest Growing Company in the State of Mississippi. In 2018, David was recognized as one of the Top CEOs of Mississippi and Top 50 under 40 by the Mississippi Business Journal. David resides in Oxford, MS with his wife, Karen, and their two sons, Collins and Niles.